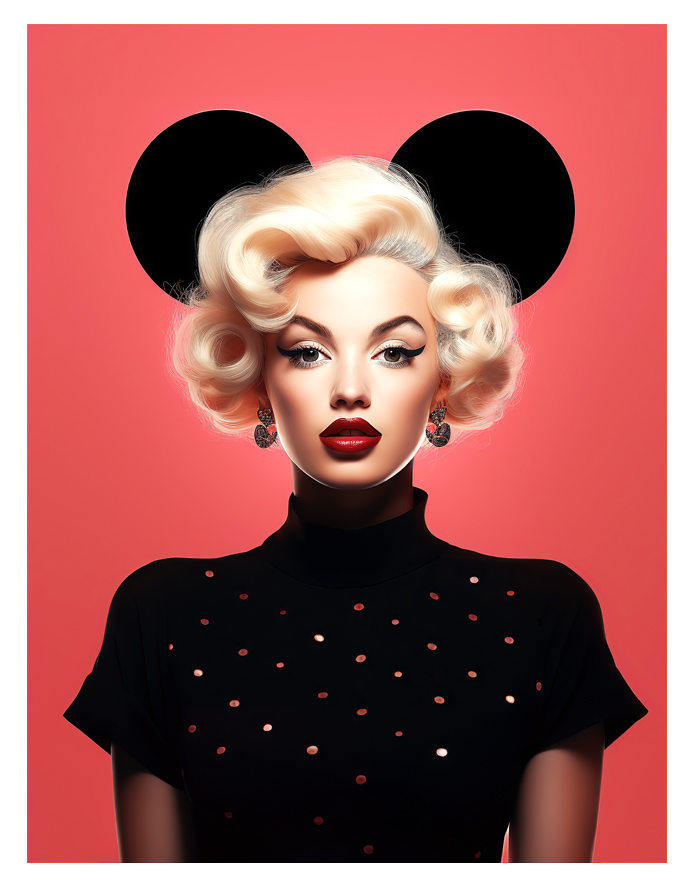 Name: My Name Is Marilyn
Year of creation: 2023
Medium and materials: HD Finish + Fine Art Print
Editions:
HD Finish
Regular Edition – 60x90cm – 25x + 3 EA
DeLuxe Edition – 90x120cm – 15x + 2 EA
Majestic Edition – 120x160cm – 5x + 1 EA
Fine Art Print
55x70cm – 25x + 5 EA
____________________________________________________________________________________
"My Name Is Marilyn" – A Fusion of Icons
Prepare to be captivated by this extraordinary artwork! Witness the enchanting union of two pop culture legends: the eternal Marilyn Monroe and the beloved Mickey Mouse.
This masterpiece seamlessly melds the grace and allure of Marilyn with a whimsical twist, as she dons the iconic Mickey Mouse ears. It's a spellbinding blend of elegance and playfulness.
Allow this artwork to transport you into a realm where Hollywood glamour intertwines with the enchantment of Disney.