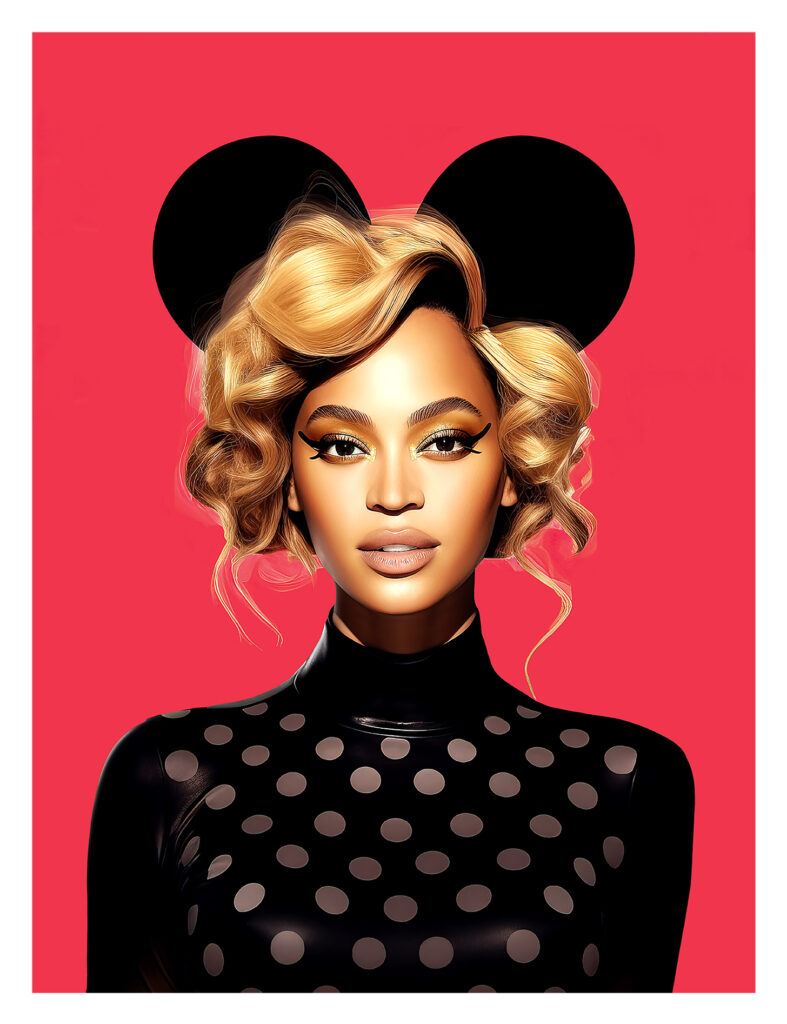 Name: My Name Is Beyonce
Year of creation: 2023
Medium and materials: HD Finish + Fine Art Print
Editions:
HD Finish
Regular Edition – 60x90cm – 25x + 3 EA
DeLuxe Edition – 90x120cm – 15x + 2 EA
Majestic Edition – 120x160cm – 5x + 1 EA
Fine Art Print
55x70cm – 25x + 5 EA
____________________________________________________________________________________
In this piece, I've blended two iconic worlds into one unforgettable masterpiece. Say hello to "My Name is Beyonce," a portrait that beautifully marries the elegance of the music industry's queen, Beyonce with the whimsy of an animated legend, Mickey Mouse!
Beyonce, with her incredible talent and charisma, has conquered hearts worldwide, leaving an indelible mark on the music industry. Meanwhile, Mickey Mouse, the beloved Disney character, has been a symbol of magic and imagination for generations. I wanted to bring these two worlds together in a harmonious blend of creativity, music, and the joy of animation.
I hope "My Name is Beyonce" sparks joy and inspiration in your hearts as it does in mine.