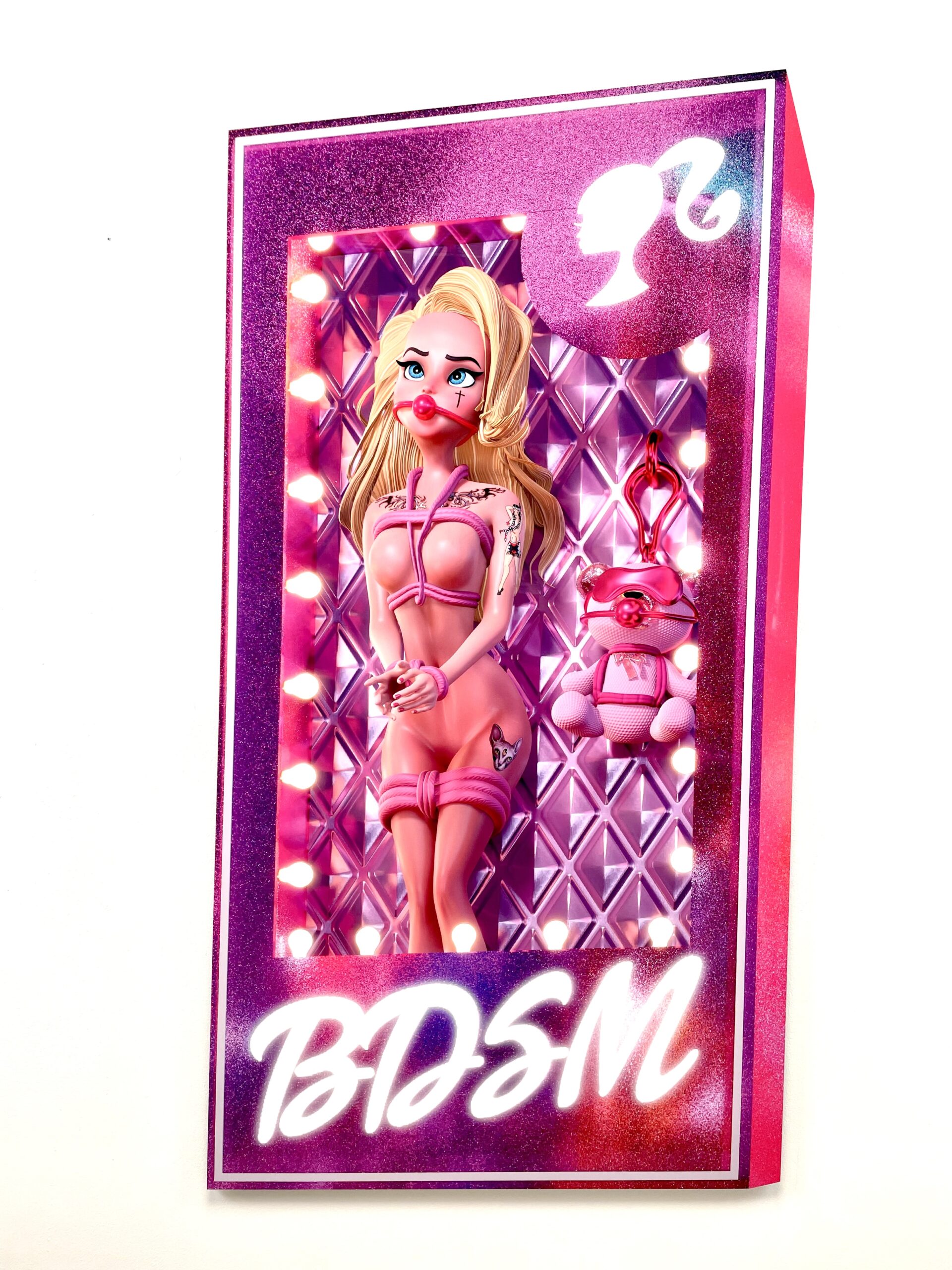 Name: BDSM Barbie
Year of creation: 2023
Medium and materials: Fine Art Print
Dimensions: 70 × 35 cm
Edition: 25x
____________________________________________________________________________________
Welcome to the world of BDSM Barbie! This provocative art piece combines the traditional image of the iconic Barbie doll with a bold, daring twist. Carefully tucked away in a box, bound and ready to explore her newfound independence and sexuality, Barbie breaks free from societal constraints and challenges our notion of the 'innocent' Barbie.
The tight bonds symbolize her breaking free from the traditional archetype and embracing her desires, creating a striking representation of culture and the female form. The intricate details and bold use of color create a mesmerizing visual experience that will leave a lasting impression and provoke viewers to reassess their perceptions of femininity and the archetypal Barbie.
This piece is not for the faint of heart, but for those who are willing to challenge traditional beauty standards and explore the complexities of human sexuality. So if you're looking to add a piece to your collection that pushes boundaries and encourages viewers to question their own beliefs and values, "BDSM Barbie" is a perfect choice. Get your hands on this one-of-a-kind art piece today and be a part of the pop art revolution.